Nutritionists who wish to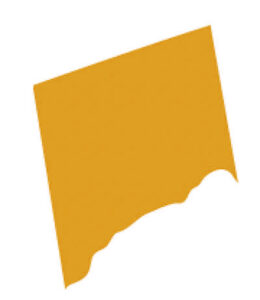 practice in the state of Connecticut need not seek licensure or certification, as the state does not regulate nutritionists.  As the National Association of Nutrition Professionals (NANP) notes, holistic nutritionists may work within their field of practice, and there is no certification requirement in order to provide nutrition care. As long as a nutrition professional does not refer to themselves as a dietitian or dietitian nutritionist, they may practice freely without meeting any requirements in Connecticut. 
Connecticut is a relatively healthy state, according to the state's Department of Public Health. As of 2019, 53.4 percent of Connecticut adults reported getting 150 minutes or more of aerobic physical activity each week. Twenty-two percent reported consuming fruits and vegetables five or more times each day. The numbers weren't as promising for Connecticut's youth, however. Only 42.6 percent of high schoolers in the state reported being active for 60 minutes each day, and 26.3 percent of children up to age 12 reported drinking at least one 12-ounce soda or sugar-sweetened beverage during an average day.
Nutritionists in Connecticut are necessary to help both children and adults learn healthy eating habits to improve their overall wellness. Although the state does not license nutritionists, you usually must have some type of education in order to call yourself a nutritionist in Connecticut. Here, we will examine what you can do if you want to become a nutritionist in Connecticut.
Nutrition Education in Connecticut
As you need not meet any stringent requirements to work as a nutritionist in Connecticut, your educational pathway is largely up to you. It is recommended that you get some type of degree in nutrition or a related area, be it at the undergraduate or graduate level. You can opt to study online for certain nutrition certifications as well, which we will discuss in a later section. Some examples of degrees in Connecticut that you might decide to pursue if you want to become a nutritionist include, but are not limited to: 
Associate of Science in Exercise Science and Wellness – Gateway Community College, New Haven
Associate of Science in Nutrition and Dietetics – Gateway Community College, New Haven
Bachelor of Science in Nutritional Sciences – Nutrition, Health and Disease Prevention Track – University of Connecticut, Storrs
Master of Science in Personalized Nutrition – University of Connecticut, online
The Master of Science in Personalized Nutrition degree at UConn is particularly interesting to would-be nutritionists in Connecticut. This degree can be completed wholly online, in two years of full-time study, and requires no thesis. Courses study nutriogenomics, clinical nutrition, nutritional biochemistry, nutrient-gene interactions, and nutrition-relevant diseases. This degree can also prepare nutritionists for future certifications.
Nutritionist Certification in Connecticut
Certification per se is not required in Connecticut in order to work as a nutritionist. Some nutritionists, however, opt to pursue professional certification. Adding credentials to your name will help to attract clients to your nutrition care business. It can also help you to land a job over a candidate who is not certified. Examples of nutritionist certifications that Connecticut nutritionists pursue include, but are not limited to: 
Certified Nutrition Specialist (CNS) of the Board for Certification of Nutrition Specialists of the American Nutrition Association-requires a master's degree or higher in nutrition or clinical healthcare, including coursework in nutrition, biochemistry, physiology and anatomy, clinical or life sciences, and behavioral science; as well as 1000 hours of supervised practice and passing an examination
Certified Clinical Nutritionist (CCN) of the Clinical Nutrition Certification Board – requires a graduate degree and completing post-graduate online studies, as well as passing an exam 
Certified Nutritional Consultant (CNC) of the American Association of Nutritional Consultants – requires a high school diploma/GED and passing an examination
Certified Nutritional Professional (CNP) of the National Association of Nutrition Professionals – requires completion of a post-secondary holistic nutrition program, 1200 hours of supervised nutritional experience, and passing an examination
Nutritionist Employment in Connecticut
Connecticut's lack of licensing or certification requirements for nutritionists means that you could look for a job as a nutritionist, or offer your nutrition care services to private clients and groups. Recently, as of July 2022, the following jobs for nutritionists were posted: 
Food Service Director, Waterbury Center for Nursing and Rehabilitation – Waterbury, CT

Salary: $55,000 to $65,000/year
Requires ServSafe certification and state certification in sanitation
One year of supervisory experience preferred

Wellness Coach – Willington, CT
Correctional Food Services Supervisor 1 – State of Connecticut Department of Correction, Bridgeport, CT

Salary: $51,093 to $67,308/year
Requires two years of experience in preparing and serving large-scale meals
College training in nutrition, food and dietetics can substitute for one year of experience
If these types of jobs don't appeal to you, consider starting your own nutritionist business in Connecticut. You must register your business, apply for a tax registration number, and meet the state's requirements. The Connecticut State Department of Revenue Services has a website on Starting a New Business that can help you in this endeavor. 
(Also, take a look at the information to become a Registered Dietitian in Connecticut here).