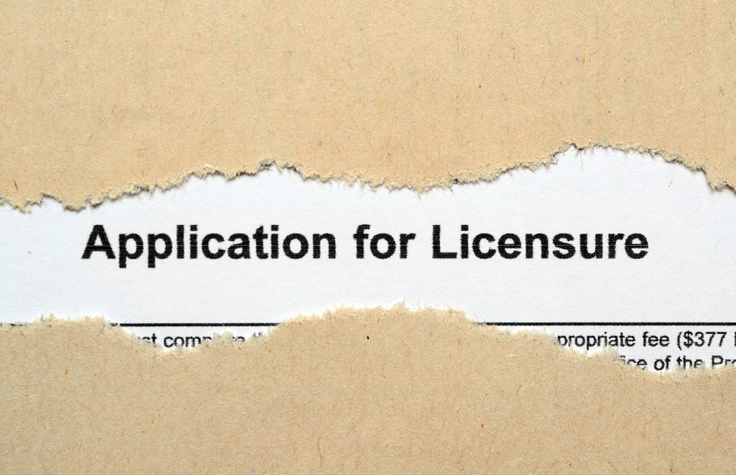 If you are new to the world of nutrition, or even if you are already a student studying nutrition, the ins and outs of the licensure and certification processes can be quite confusing. There are so many distinctions to keep in mind when talking about nutritionists. First, we must consider that a dietitian is always a nutritionist but a nutritionist is not always a dietitian. Then, we must make distinctions among state licensure, state certification, and board certification. These are different concepts and they each mean very different things when it comes to practicing nutrition.
What is Board Certification?
As we have already discussed, a dietitian is always a nutritionist, but a nutritionist may not always be a dietitian. A dietitian is a Registered Dietitian Nutritionist (RDN), who has earned credentials through a certifying board: the Commission on Dietetic Registration (CDR) of the Academy of Nutrition and Dietetics (by completing an approved master's degree program and passing an examination). A nutritionist, however, may be a dietitian but, also, may not. Much of this confusion comes down to state laws about licensure. When it comes to dietitians, to be called an RDN, one must be board certified by the CDR. The RDN credential is nationally recognized in each state. 
Nutritionists who are not RDNs may also hold various board certifications, including but not limited to Certified Nutrition Specialist (CNS) of the Board for Certification of Nutrition Specialists; and Certified Clinical Nutritionist (CCN) of the Clinical Nutrition Certification Board (CNCB).
What is State Licensure or Certification?
Nutritionists of all types, RDNs and others, may be offered title protection, certification, licensure, or no protection, depending upon the state in which they work. In order to ensure the safety of consumers, most states impose their own regulations of dietitians and/or nutritionists. Generally, there are three levels of state regulation, in those states that do regulate nutritionists and/or dietitians:
Title Protection – This is the least protective level of regulation, and declares that only persons who meet certain criteria (of education or credentials) may call themselves dietitians or nutritionists. However, in states offering only title protection, any unqualified person may still practice dietetics as long as they don't use that protected title of registered dietitian, dietitian, nutritionist, certified dietitian, etc.
State Certification – This level of regulation requires that a dietitian or nutritionist hold specific education and experience. It grants the dietitian/nutritionist legal usage of a title and binds them to the ethics and standards of the profession. However, in states offering certification in lieu of licensure, unqualified persons can still practice dietetics as long as they do not promote themselves with any protected title (i.e, they cannot call themselves registered or certified dietitians).
State Licensure – This level of regulation is the most protective for dietitians and nutritionists, and requires that anyone calling themselves a RDN has graduated from an ACEND-accredited program and has earned a license from the state to practice in that state.
RDNs must not only be certified by the CDR in order to practice. They must also be either state-licensed or state-certified in each state in which they wish to practice.
Currently, the AND is exploring a potential new interstate professional licensure compact for RDNs. This would allow RDNs to provide nutrition care services in multiple states without having to be licensed in each state. The way things are at the time of this writing, however, RDNs must hold state licensure in every state in which they wish to practice.
As of 2021, 48 states, Washington, D.C., and Puerto Rico require RDNs to be licensed or certified in order to legally practice in the state. Each state calls its dietitians either "licensed dietitian" or "certified dietitian," and this is just based upon the statutes and regulations that exist in that state.
Nutritionists who are not RDNs may or may not need to be licensed or certified to work in a particular state. These laws vary widely from one state to the next.
The University of Nevada, Las Vegas has published a handy resource guide to licensure and certification requirements for each state, updated in 2021, taken from the AND. From this guide, we have extrapolated the following information to make understanding these distinctions a bit easier.
Dietitians
The information provided on this map offers a simplified overview of intricate state laws and regulations. Choose a state to access a summarized version of its legislation.

Individualized nutrition counseling, excluding medical nutrition therapy in select states, is legal for all. Certain states provide state licensure or certification opportunities for CNSs, RDs, and other proficient nutritionists.

Engaging in personalized nutrition counseling without proper licensure or exemption is illegal. However, there exists a route to obtaining licensure for CNSs, RDs, and other experienced nutritionists.

Engaging in personalized nutrition counseling without proper licensure or exemption is illegal, with licensure primarily limited to registered dietitians (RDs).
States Requiring Licensure of Dietitians (in these states, you must have a state license and an RDN credential in order to legally practice as a dietitian):
Alabama
Alaska
Arkansas
Delaware
District of Columbia
Florida
Georgia
Hawaii
Idaho
Illinois
Indiana
Iowa
Kansas
Kentucky
Louisiana
Maine
Maryland
Massachusetts
Minnesota
Mississippi
Missouri
Nevada
New Hampshire
New Jersey
New Mexico
North Carolina
North Dakota
Ohio
Oklahoma
Oregon
Pennsylvania
Puerto Rico
Rhode Island
South Carolina
Tennessee
Texas
West Virginia
Wyoming
States Requiring Licensure of Medical Nutrition Therapists (in this state, you may practice as a Medical Nutrition Therapist if you have a RDN credential):
States Requiring Certification of Dietitians (in these states, you must have a state certification and an RDN credential in order to legally practice as a dietitian):
Connecticut
New York
Utah
Vermont
Washington
Wisconsin
States Not Requiring Any Licensure or Certification for Dietitians (in these states, you just need an RDN credential from the CDR in order to legally practice as a dietitian):
Arizona
California
Colorado
Michigan
Virginia
States That Don't Require Licensure or Certification for Dietitians but Still Offer Title Protection (these states protect certain titles, stating that only qualified individuals may use them, which are listed with each state below):
California – Titles protected include dietician, dietitian, registered dietician, registered dietitian, registered dietitian nutritionist, RDN, RD
Colorado- Titles protected include dietician, dietitian, certified dietician, certified dietitian, D, CD
Virginia – Titles protected include dietitian, nutritionist, and those titles used alone or in combination with the words registered, certified or licensed
Nutritionists
States Requiring Licensure of Nutritionists (non RDNs) (in these states, you must have state licensure to practice as a nutritionist; each state may have its own requirements for that licensure, including education and credentials that you must possess):
States Requiring Certification of Nutritionists (non-RDNs) (in these states, you must hold state certification before you can legally practice as a nutritionist; each state may have its own requirements for that certification, including education and credentials that you must possess):
States Requiring Neither Licensure nor Certification for Nutritionists (non-RDNs) (in these states, you need have no special licensure or certification from the state in order to practice as a nutritionist):
States That Don't Require Licensure or Certification for Nutritionists but Still Offer Title Protection (these states protect certain titles, stating that only qualified individuals may use them, which are listed with each state below):
Virginia – Titles protected include dietitian, nutritionist, and those titles used alone or in combination with the words registered, certified or licensed