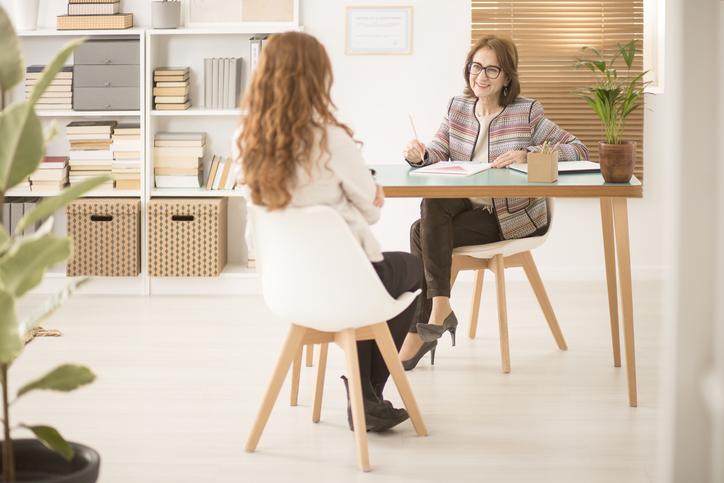 Becoming a personal nutritionist provides the opportunity to work with all different types of people in all different types of settings. This is a valuable service that is in high demand for people of all ages and lifestyles. Personal nutritionists may be asked to provide assistance to someone in their young twenties and then meet with another client who is a senior citizen. This exciting profession provides a wide spectrum of potential clients and opportunities. And with an ever-evolving health-conscious society, there is no time like the present them to become a personal nutritionist.
Personal Nutritionist Education
Education requirements to become a personal nutritionist can vary. It is important to understand the different distinctions between a licensed and unlicensed nutritionist. Half the states require nutritionists to be licensed while the other half does not. In order to obtain a license, nutritionists must earn a Bachelor's Degree in Nutrition or Dietetics.
In states where a license is not required, it is not mandatory to earn a Bachelor's Degree but it is helpful. Strengthening one's credentials as a nutritionist comes with formal training and being able to showcase a Bachelor's Degree is an excellent way of obtaining and maintaining clients. The educational pathway starts in an undergraduate program that features a major in Nutrition or Dietetics. There are also Health and Wellness majors that teach similar concepts and can be used to become a nutritionist.
Those looking to get involved in a medical setting are more likely to undergo a longer stretch of training in terms of education. This is often attributed to the fact that there are a lot of specialties involved when it comes to providing nutritional expertise in a medical environment. This does not demean the importance of the services provided by a personal nutritionist, although it does not come in the same setting.
The Accreditation Council for Education in Nutrition and Dietetics (ACEND) approves certain education programs based on the curriculum and its inclusion of the necessary components involving nutrition. To become a nutritionist, students are not required to attend a program that is ACEND approved. To earn a Nutrition degree at the undergraduate level, students embark on a four-year journey that requires. The coursework typically involves the following:
Human Nutrition
Food Production
Food Science
Nutrient Metabolism
Clinical Nutrition
Counseling Strategy
Nutritionists can take their education even further by obtaining a Master's Degree of Science in Nutrition. Select Master's Degree programs have specialty areas of concentration while others provide a broader curriculum. A Master's Degree is not required to become a personal nutritionist but can serve as an added credential.
For personal nutritionists looking to go into business for themselves, it is recommended that they take some business courses to familiarize themselves with that aspect of the job. There is no set requirement, although a combination of business and marketing courses at the undergraduate level could be tremendously useful.
Personal Nutritionist License and Certification
Certain states require licensing for nutritionists. This encompasses half the states in the country while the other half has no set criteria for nutritionists to operate in terms of licensing. The criteria for licensing typically require an undergraduate degree in a nutrition-related field. The Clinical Nutrition Certification Board (CNCB) is a common certification required of nutritionists in states that require licenses. However, each state is entrusted to establish its own standards.
In those states that do not require nutritionist to obtain a license, there is still a demand for some type of certification among most employers. Since every employer in those non-licensed states has the freedom to set the hiring criteria, one of the most common ones is a license or certification.
Since many personal nutritionists will venture out into private practice for themselves, they will not need to provide such certifications or licenses to an employer in those respective states. However, in an effort to appeal to clients, many personal nutritionists provide some type of license or certification. A license or certification can become a form of marketing an integrated into a plan in which personal nutritionists attempt to endear themselves to potential clients.
Personal nutritionist looking to be certified generally seek out a credential from The Academy of Nutrition and Dietetics. The Commission on Dietetic Registration (CDR) provides certifications to nutritionists, which require a minimum of a Bachelor's Degree. Below is a listing of those distinctions:
RDN (Registered Dietitian Nutritionist)
RD (Registered Dietitian)
DTR (Dietetic Technician Registered)
NDTR (Nutrition and Dietetics Technician)
There are numerous certification programs available online, although some are not considered to be highly reputable. The American Nutrition Association also offers certifications and is recognized as a reputable entity. There are a variety of certifications to choose from, some of which are as follows:
Personal Nutritionist Job Description and Skills
One of the benefits of being a personal nutritionist is that there is the potential for no supervisory restrictions to be placed on the daily work regimen. Personal nutritionists, who operate as their own boss, have their own form of private practice when it comes to nutrition. A personal nutritionist can help all individuals with their daily eating habits and that can be linked to specific goals. Some of those reasons for hiring a personal nutritionist are as follows:
Weight loss management
Weight gain
Modify daily caloric intake
Avoidance of poor nutritional foods
Resolve a specific health issue
One of the main components of being a personal nutritionist is to work one-on-one with clients to provide nutrition therapy. This is a way of helping them meet their personal goals and live healthier lives. Providing nutrition therapy requires a broad range of duties, which include the following.
Assess client nutrition needs
Identify weaknesses and strengths in daily diet
Counsel clients on optimal proper nutrition
Creation of daily meal plans
Educate clients about healthy eating
Working as a personal nutritionist requires a specific set of skills. Personal nutritionists are expected to have good communication skills, excellent time management skills, as well as the ability to convey their nutritional knowledge to clients. A strong business acumen also helps those personal nutritionists who function as their own bosses. That means they are responsible for more than just nutritional expertise, but must also take care of marketing, promotions and other business- related aspects.
Personal nutritionists who work for a company do not need to have as many business skills in that regard. These individuals can focus more on the actual one on one interactions with their clients as the company oversees its own marketing and promotion.
Personal Nutritionist Salary
According to the United States Bureau of Labor Statistics, the median salary for a nutritionist stands at $60,370 per year. These statistics focus on many of the nutritionists who are employed in the medical sector, government sector, and those working in residential care facilities. However, there is the potential to earn more than that median amount as a personal nutritionist. Much of that earning potential depends on the clientele. Location plays a factor as more affluent areas feature higher pay rates for personal nutritionists. Building a clientele is key for a personal nutritionist who is working as a private entity. Those who work for businesses still have the potential to earn generous salaries, although they are usually more commission based.
Salary amounts for nutritionists differ according to location and here is a look at the top paying states across the United States. These amounts are the median annual pay, according to the BLS:
California – $72,130
Alaska – $68,310
Oregon – $67,820
New Jersey – $67,800
Connecticut – $67,270
Personal Nutritionist Job Outlook
Nutritionists are finding more and more job opportunities every year. The BLS has compiled statistics that show a projected 15% increase in the number of nutritionists by the year 2026. The recent health and wellness movement has reinstituted an emphasis on proper dieting, which also bodes well for personal nutritionists.
Among the data compiled across the United States, six percent of nutritionists are self-employed. With close to 70,000 total nutritionists, that equates to a just a segment of the overall nutritionist population.
Personal nutritionists are not limited to private practice as they can also be employed by larger facilities. A personal nutritionist can work for a health center, rehabilitation facility or even serve in a consultation capacity. Personal nutritionists in these facilities are increasing in number as that expands the overall opportunities available.