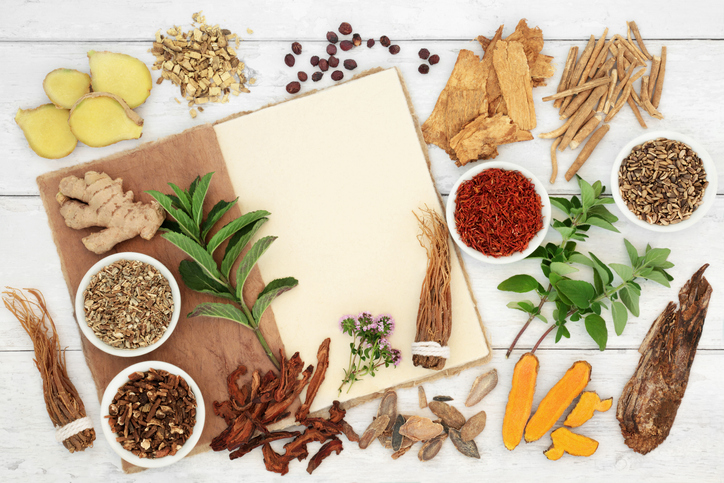 According to the National Association of Nutrition Professionals (NANP), holistic nutrition espouses the philosophy that overall health and wellness is an expression of the interaction among the physical, chemical, mental, emotional, spiritual and environmental aspects of life. Holistic nutritionists, therefore, approach health and wellness from a whole-body perspective, emphasizing the uniqueness of each individual and that their pathways to health and wellness are just as singular to them. Clients who see a holistic nutritionist will find that they quickly become engaged in their own health recovery process as they work together towards improving their health.
Holistic nutritionists are not merely health coaches. Rather, they have the clinical education and knowledge in nutrition and foods, in addition to having learned motivational interviewing and counseling skills that health coaches possess. Here, we will delve into the career choice of becoming a holistic nutritionist.
What Are Services That Holistic Nutritionists Provide to Clients?
Holistic nutritionists, also referred to by the NANP as holistic nutrition professionals, advise clients on improving their diet, lifestyle and attitude to improve their overall health. Holistic nutritionists may work with other healthcare providers to help clients who have already been diagnosed with illnesses or conditions. The principles that holistic nutritionists use are founded upon evidence-based, holistic, "whole-body" science.
Holistic nutritionists emphasize fresh, natural foods, as well as client education. They are client-based, treating the person, rather than product-based, trying to sell products or services. Holistic nutritionists also know to refer clients to medical providers, such as physicians, for medical conditions that may arise during treatment.
Services that a holistic nutritionist may provide for clients include:
Evaluating a client's diet and lifestyle
Teaching clients healthy eating habits
Taking clients on grocery shopping field trips
Helping clients plan meals with and for their families
Making suggestions to clients to improve their lifestyle
Making suggestions to clients to manage their stress levels
Creating meal plans for clients to improve their mood, energy levels, and weight
Teaching classes on wellness and holistic nutrition
Advising and counseling clients on basic supplementation for wellness and health
Researching health issues of clients
Providing follow-up support to clients
Promoting active lifestyles
Reviewing clients' laboratory tests
Consulting with licensed practitioners of health in managing a client's care
What Are Some Services That Holistic Nutritionists Do Not Provide to Clients?
Holistic nutritionists are not typically registered dietitian nutritionists (RDN) of the Commission on Dietary Registration (CDR), although RDNs may choose to add on specialization in holistic nutrition at a later date. (Basically, all holistic nutritionists are not RDNs but some RDNs may be holistic nutritionists). Services that holistic nutritionists who are not RDNs nor other medical professionals, and therefore, are not qualified to provide to clients, include:
Medical nutrition therapy
Diagnosing and treating disease
Making unproven health claims
Misrepresenting their own training, experience and education
Using unproven therapies, devices or assessments
Using network marketing or product sales instead of educating clients
What Education and Experience Do I Need to Become a Holistic Nutritionist?
Holistic nutritionists are nutritionists with holistic specialization. They should complete the same education as a nutritionist would in the state in which they intend to practice (link to nutritionist page). This may include an associate, bachelor or master's degree in foods, nutrition, holistic nutrition or a related field. Additionally, specialized education and experience in holistic nutrition is helpful, and can be gained through the optional professional certification process (see below).
Courses that a prospective holistic nutritionist may take include:
Nutrition through the lifecycle
Nutritional counseling
Nutrition supplementation
Comparative dietary systems
Herbology
Nutrition and its effects on physiology
Should Holistic Nutritionists Be Professionally Certified?
Once you have completed the education and experience to become a holistic nutritionist, certification is an optional next step. Professional certification as a holistic nutritionist tells your clients that you practice at the highest standards of the profession. There are a variety of certifications available for holistic nutritionists, including, but not limited to:
Where Do Holistic Nutritionists Work?
Holistic nutritionists may work in a variety of settings. These include, but are not limited to:
Medical centers and hospitals
Outpatient clinics
Long term care centers
Private practice
In a practice with other medical practitioners
How Much Can I Earn as a Holistic Nutritionist?
The U.S. Bureau of Labor Statistics (BLS) says that as of May 2021, nutritionists of all types working in the U.S. earn a mean annual wage of $65,620. Top-paying industries in which nutritionists work include pharmaceutical and medical manufacturing, merchant wholesalers, home health care services, federal government, and scientific research and development services.
Jobs for holistic nutritionists may not be listed as such, but rather, as nutrition specialists in holistic medicine, or holistic practitioners. A recent search of online classified ads revealed the following openings for holistic nutrition professionals:
Holistic Practitioner, Pyramid Healthcare, Inc, Allentown, PA

Salary: $55,300 to $70,100/year

Requires certification in wellness or holistic nutrition

Master's degree preferred

Requires experience with alternative healing modalities

Wellness Provider in Private Practice, Integrative Health, U.S.

Salary: $100,000 to $500,000/year

Offer telehealth services as holistic nutritionist

Functional Medicine Nutritionist, Central Coast Center for Integrative Health, Ventura, CA

Salary: $4000 to $5000/month ($48,000 to $60,000/year)

Degree preferred, experience preferred

Functional Nutritionist, Pharmedico, Sarasota, FL

Salary: $63,300 to $80,100/year

Associate degree preferred

Nutritionist Guide, Sensei Wellness Holdings Inc., Lanai City, HI

Salary: $64,200 to $81,200/year

Five years of experience required

Holistic nutrition certification preferred