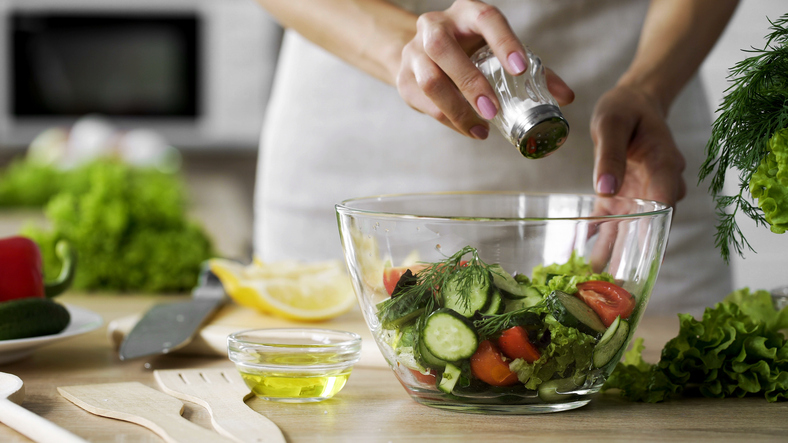 A Registered Dietician (RD) may also be referred to as a Registered Dietician Nutritionist (RDN), as these terms have been referred to as interchangeable by the Academy of Nutrition and Dietetics (AND) and the Commission on Dietetic Registration (CDR). The professional who holds these credentials has met the stringent educational, experiential and examination requirements of the CDR and AND. They work in a variety of settings, including but not limited to schools, hospitals, long term care facilities, recreation and community centers, corporations, public health facilities, sports centers or facilities, businesses, post-secondary institutions, and research facilities. Let's explore the career of a Registered Dietician in further detail.
State Regulations for Practicing Nutrition
The information provided on this map offers a simplified overview of intricate state laws and regulations. Choose a state to access a summarized version of its legislation.

Individualized nutrition counseling, excluding medical nutrition therapy in select states, is legal for all. Certain states provide state licensure or certification opportunities for CNSs, RDs, and other proficient nutritionists.

Engaging in personalized nutrition counseling without proper licensure or exemption is illegal. However, there exists a route to obtaining licensure for CNSs, RDs, and other experienced nutritionists.

Engaging in personalized nutrition counseling without proper licensure or exemption is illegal, with licensure primarily limited to registered dietitians (RDs).
What Does a Registered Dietician Do?
Registered Dieticians (RD) (which we have already noted are also RDNs) are experts in foods and nutrition. The scope of practice of each RDN is different, as they are highly individual based upon one's specialty, concentration and state in which one practices. In general, they have met requirements of the Commission on Dietetic Registration (CDR) to perform job responsibilities such as:
Provide medical nutrition therapy (MNT) in direct care of medical conditions and diseases
Provide person-centered nutrition care of individuals, including assessment of patient's nutrition status, a nutrition-focused physical exam, interpretation of test results, adjusting and initiating nutrition-related medication orders, providing nutrition counseling and therapy
Determining quality standards of foodservice and nutrition programs
Training nutrition and dietetics personnel
Delegating and supervising work of NDTRs (nutrition and dietetics technicians, registered) and other support staff
Practice areas for RDNs are numerous, and may include:
Acute and ambulatory outpatient – working with outpatient clients in nutrition programs and services in health care settings
Business and communications– working a consultants, managers, directors, and CEOs in business and communications
Coaching – acting as health and wellness coaches in health care facilities, private practices, wellness businesses and corporate wellness
Community and public health – participating in federally-assisted nutrition programs, advising community and public on nutrition-related issues
Culinary and retail – providing expertise in design, development and production of food products and menus, educating the public and clients on food safety
Entrepreneurial and private practice – provide nutrition products and services to consumers, industry, media, government, organizations, and businesses
Foodservice systems – manage and direct menu and recipes, food, supplies and equipment purchasing, and more
Global health – work in foreign countries in educating the public on global health issues
Integrative and functional medicine – promote integration of conventional and integrative medical and nutrition practices
Malnutrition – establish standards of care and screening, identify gaps in malnutrition care, provide training and education to professionals
Management and leadership – health care administration, food and nutrition services, clinical nutrition services, etc.
Nutrition informatics – where information, nutrition and technology intersect, working with software programs, applications and systems
Post-acute, long-term, home and palliative care – nutrition program and services management to these populations
Preventive care, wellness, weight management – create nutrition resources and provide nutrition counseling and guidance
Quality management – identifying system errors, establishing goals, designing and implementing outcomes-based initiatives
Research – applying for grants, authoring publications, interpreting and applying research findings
School nutrition – promoting, advocating for, implementing and managing nutrition programs in schools
Sports nutrition and dietetics– working in assessing athletes, educating and developing nutrition programs to support their performance and recovery
How Can I Qualify to Become a Registered Dietician?
In order to become a registered dietician, you must earn your RDN credential from ACEND and the CDR. As of 2024, all RDNS must have a master's degree in food, nutrition, dietetics or a related area, as well as completion of a supervised practice program. Up until that time, a bachelor's degree will suffice.
Once you have earned the requisite degree and completed supervised practice, you must pass a credentialing examination through CDR. After passing that exam, you may use the credentials RDN or RD with your name, as you will be recognized as a registered dietician in all 50 states. However, before you can practice within your state, you must fulfill its requirements, if any, for licensure or certification.
Beyond RD credentialing and licensure, you may also seek specialized education in a variety of fields, if desired. Those educational options are discussed in depth here. (link to Registered Dietician Education page)
Where Do Registered Dieticians Work?
Settings for work for RDNs vary, depending upon their practice area. They may include:
Hospitals
Long term care centers
Ambulatory/outpatient clinics
Specialty clinics
Primary care practitioners
Community health centers
Bariatric centers
Diabetes prevention and education programs
Behavioral health centers
Veterans Affairs and military facilities
Corrections facilities
Government agencies
Community and professional organizations
Nonprofit organizations
Schools, colleges, and universities
Private practice
General clinical research centers
Clinical and translational research centers
Academic medical centers
Nonprofit research entities
Food, dietary supplement, and pharmaceutical companies
Early childhood, elementary, and secondary education nutrition programs at the local, state, and national levels
Rehabilitation centers
Sports medicine clinics
Community and medical fitness centers
Amateur, collegiate, and professional sport organizations
The US Olympic Committee
Sports performance entities
Sports food business and industry
How Much Do Registered Dieticians Earn?
Per the U.S. Bureau of Labor Statistics, the annual mean wage for RDs/RDNs as of May 2021 is $65,620. Those earning in the 75th percentile make up to $77,430; while those earning in the 90th percentile earn up to $93,740 annually.
The highest-paying industry in which RDs work is pharmaceutical and medicine manufacturing, where they earn an annual mean wage of $93,920. This is followed by RDs working in merchant wholesalers and nondurable goods, earning $85,880 yearly; RDs working in home health care, earning $79,110 annually; RDs working for the federal government, earning $78,830 per year; and RDS working in scientific research and development services, earning $74,990 annually.
Examples of Job Openings for Registered Dieticians
Jobs for RDs/RDNs are found all across the country, in a wide variety of industries and settings. A quick perusal of job sites on the internet found the following recent job openings for RDs and RDNs nationwide:
Clinical Education Coordinator, Novozymes – Franklinton, NC

Salary: not specified
Requires: Master's degree, RD credential, and five years' experience working in integrative and functional medicine

Registered Dietitian, Nutrition that Works, LLC – Baltimore, MD

Salary: $58,700 to $74,300/year
Requires: RD credentialing, dietetic licensure

Registered Dietician Nutritionist, Forefront Healthcare – Lititz, PA

Salary: $65,000/year
Requires: RD credentialing

Registered Dietician, Colon and Rectal Surgery Practice – New York State

Salary: $60,000 to $81,907/year
Requires: minimum of bachelor's degree, RD credentialing

HT Registered Dietician, Sonoma County Indian Health Project – Santa Rosa, CA

Salary: $57,075 to $83,387/year
Requires: RD credential, Certified Diabetes Care & Education Specialist certification preferred, one year of work experience