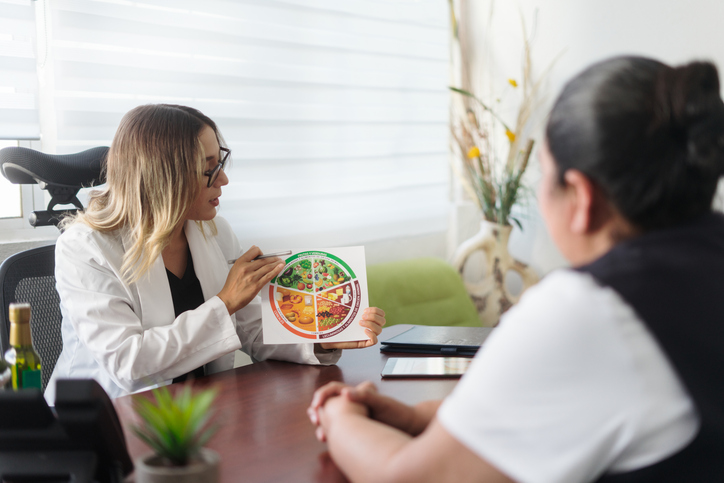 If you want to become a Registered Dietician or Registered Dietician Nutritionist (RD or RDN), which both denote the same profession, there are certain steps that you must follow in order to be able to legally practice. One of these is to get the right education. The Academy of Nutrition and Dietetics (AND), which is the regulating body for RDs and RDNs in the United States, has specified that all RDNs and RDs need to have at least a bachelor's degree. (As of January 1, 2024, this requirement will change to a minimum of a master's degree). In addition to having a degree, all RDs must complete a supervised experiential practice period, pass a national certification test for RDs, and obtain licensure in the state in which they want to practice. All states do not require RD licensure to practice, however. View your state's requirements here.
ACEND-Accredited Programs in Nutrition and Dietetics
When you are planning to become an RD or RDN and choosing a degree program in nutrition and dietetics, the most important aspect of that program is that it is accredited by the Accreditation Council for Education in Nutrition and Dietetics (ACEND). Without graduating from an ACEND-accredited program, you will not be eligible to sit for the Commission on Dietetic Registration's (CDR) RD/RDN Examination. If you have a degree in nutrition, dietetics or a related field from a school that has not received ACEND-accreditation, you will not be able to take the RDN/RD Examination – period.
The AND/ACEND has recently received questions about graduation from the following schools related to eligibility to take the RD examination. ACEND has specified that these schools are NOT accredited by their organization, and that graduation from one of these schools will NOT qualify you to take the CDR RD examination:
American InterContinental University
Ashford University
Ashworth College
Clayton College of Natural Health
Huntington College of Health Sciences
Jones International University
Purdue University Global
University of Phoenix
(note – the Purdue University DPD and CP programs are ACEND-accredited; it is just the Purdue University Global programs that are not accredited)
Types of ACEND-Accredited Programs
There are three main types of ACEND-accredited programs in dietetics and nutrition:
Coordinated Program in Dietetics (CP)
A Coordinated Program in Dietetics (CP) is offered at the bachelor's or master's degree level. It includes coursework plus an internship of at least 1000 hours. At the completion of a CP, you will be eligible to take the CDR's RD exam.
Didactic Program in Dietetics (DPD)
A Didactic Program in Dietetics (DPD) is administered at bachelor's or master's degree level. It includes courses only. If you elect to enroll in a DPD, you must complete a Dietetic Internship (DI) when you finish the DPD. After completing the DPD and DI, you will be eligible to take the CDR's RD examination.
Future Graduate Program (FG)
A Future Graduate Program (FG) is one of ACEND's newer categories of accredited programs. It includes coursework and an internship of at least 1000 hours. At the completion of a FG program, you will have a graduate degree in a field of nutrition and dietetics and be ready to take the CDR's RD exam.
Quality of Registered Dietitian Education: Standards for ACEND Accreditation
Every five years, the US Department of Education requires that ACEND revise its standards for accreditation for nutrition and dietetics programs. As of 2017, there were 10 standards. Now, there are eight. Hence, as of June 1, 2022, the standards will be revised as follows:
The requirement for CP and DI is a graduate degree by Dec. 31, 2023
Strengthened diversity, equity and inclusion requirements
Strengthened distance education requirements
Removed concentration requirement from CP and DI
Removed business/public/private entities from DI standards
Decreased length of supervised practice from 1200 hours to 1000 hours
Standards were simplified and streamlined to focus on quality
Clinical skills were added to CP and DI
Continuing Education for Registered Dietitians
Once you have obtained your RD or RDN credential, you must maintain that credential. This requires paying a yearly fee of $70 and completing continuing education. RDs/RDNs need 75 credits during every five-year continuing education cycle. A Learning Plan and Activity Log must be submitted to the CDR to verify continuing education. Continuing Professional Education resources can be found online through the CPE Database Search of the CDR. Free CEU Resources are also found here on the CDR's website. Earning a specialty certification can also apply towards your continuing education requirement.
What If I Already Have a Bachelor's Degree in Another Field?
ACEND is not averse to career-changers. If you already have a bachelor's degree in a field other than nutrition and dietetics, you can still obtain partial credit for coursework that you have taken. Have your transcript evaluated by a director of an ACEND-accredited dietetics program. Different colleges and universities might give varying credit for courses you have already taken, so you might want to check with more than one school to see what credit you can get for your hard work. The director of the program can also tell you what courses you would still need to take to meet ACEND's requirements. Once you have completed the necessary coursework, you will need to apply to an ACEND-accredited supervised practice program before taking the RD examination.
Education for RD/RDN Specializations
Once you have completed the requirements and received your RD or RDN certification, you might decide that you want to specialize in a subfield. If you want to be CDR-certified in a specialization, these require practice experience within that specialization:
Board Certified Specialist in Gerontological Nutrition
Board Certified Specialist in Oncology Nutrition
Board Certified Specialist in Obesity and Weight Management
Board Certified Specialist in Pediatric Nutrition
Board Certified Specialist in Pediatric Critical Care Nutrition
Board Certified Specialist in Renal Nutrition
Board Certified Specialist in Sports Dietetics
Alternatively, there are other specializations some RDs pursue, such as:
Resources for Prospective RD Students
If you are interested in becoming an RD/RDN, you might find the following resources helpful: