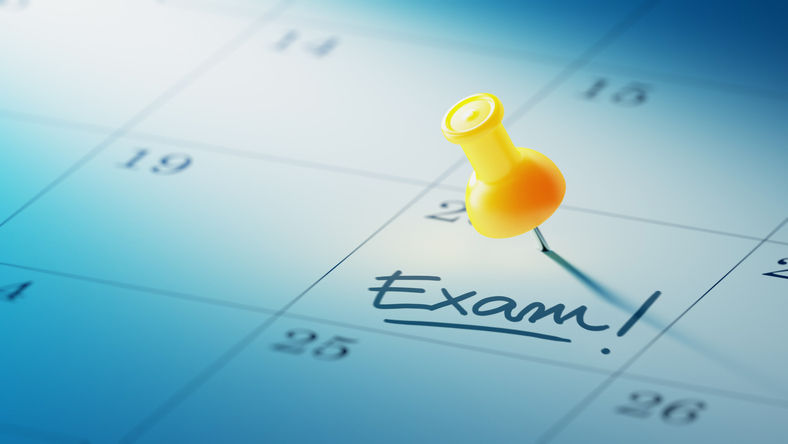 Becoming a Registered Dietitian (RD) or Registered Dietitian Nutritionist (RDN) (these terms are interchangeable) involves fulfilling requirements relating to education, experience and examination. The Commission on Dietetic Registration (CDR) is the credentialing agency for the Academy of Nutrition and Dietetics (AND), and is the agency responsible for credentialing of RDs/RDNs. They have established the national educational, experiential, and examination requirements necessary to meet in order to be legally called an RD or RDN. 
The CDR is responsible for credentialing RDs/RDNs, and this is a nationally recognized credential. In addition to receiving that credential, however, you must also become registered, certified or licensed in the state in which you intend to practice. See our article on RD licensure and certification here for more information.
We will now take an in-depth look at the ways that you can meet the eligibility requirements to take the CDR exam to become a RD or RDN. We will also take a closer look at the examination itself.
Becoming Eligible to Take the CDR Registered Dietitian Exam
Under the rules of the CDR, there are a variety of ways that you can fulfill the requirements necessary in order to sit for the RD CDR exam. Let's explore each of them here.
Complete a Didactic Program in Dietetics and a Dietetic Internship
Before embarking upon this route to becoming an RDN, you must have a bachelor's degree in any field from an institution recognized by the U.S. Dept. of Education. You may then complete a Didactic Program in Dietetics (DPD), which may either be a bachelor's or master's degree program (as of January 1, 2024, however, the requirement will change to a master's degree). The DPD program consists just of classroom/lecture classwork. This must then be followed by completion of a Dietetic Internship (DI), the hourly requirement of which, since the COVID-19 pandemic occurred, has been reduced to a minimum of 1000 hours. See our list of DPD and DI programs that have been approved by the Accreditation Council for Education in Nutrition and Dietetics (ACEND) here.
Complete a Coordinated Program in Dietetics
The second option also involves first holding a bachelor's degree. Then, you must be accepted into a Coordinated Program (CP) in dietetics that has ACEND-accreditation. This program will combine classroom work with an internship (minimum 1000 hours). See our list of CP programs that hold ACEND-accreditation here.
Complete a Future Education Model Graduate Program
The third option to becoming an RD entails completion of an ACEND-accredited Future Education Model Graduate Program (FG). This combines classroom/lecture work with an internship of at least 1000 hours, culminating in a graduate degree. See our list of FG programs here.
Complete an Individualized Supervised Practice Pathways (ISPP) Didactic Program in Dietetics
This option is intended for those who hold a bachelor's degree, complete a DPD, but are not matched with a DI afterwards. Option four involves completion of an Individualized Supervised Practice Pathway (ISPP). In lieu of completing a traditional DI, you may then complete an ACEND-accredited DPD ISPP instead. You may search for DPDs that offer ISPPs using ACEND's Accredited Programs Directory.
Complete an ISPP Doctoral Degree Program
For those who already hold a doctoral degree by a USDE-recognized institution, you may complete an ACEND-accredited ISPP. These may also be found through the ACEND Accredited Programs Directory.
Studying for the CDR RD Exam
The CDR provides online resources to help you to prepare to take the CDR RD Exam. The Study Guide for the Registration Examination for Dietitians, 11th Edition, is available online at a cost of $50. It includes information on candidate accountability and examination integrity, study tips for the CDR exam, the RD Exam content outline, study outline, examination reference list, and a practice examination. This information is invaluable in helping you to prepare to sit for the CDR RD Exam.
How do you Apply to Take the CDR RD Exam?
When you have completed your DPD, CP, DI or FG program, your program director will give you a Student Exit Packet. This includes forms that must be completed and returned to them so that the eligibility process to take the CDR RD exam can begin. You must also read and agree to abide by the Code of Ethics for the Profession of Dietetics.
After your application to take the examination has been submitted, you will hear back from CDR in about a week. Once you are approved to take the exam, you will receive an Authorization to Test email from Pearson VUE within 48 hours. This authorization will expire one year from the date of issuance. It will include a link to the Registration Examination for Dietitians Handbook for Candidates, which will help you to set up an account on Pearson VUE's website and establish a date, time and place to take the CDR RD exam. Pearson VUE testing centers near you can be found through this link.
Contents of the Registered Dietitian CDR Exam
The RD exam is administered via computer. Your testing appointment will consist of a total of three hours. You will be given two and a half hours to complete the RD CDR examination. You must respond to the minimum number of questions (125) in order for your examination to be scored. The maximum number of questions you may be given is 145. Content of the exam is as follows:
Principles of Dietetics – 21 percent of exam. This includes:

Education, communication and technology

Food, nutrition and supporting sciences

Nutrition Care for Individuals and Groups – 45 percent of exam. This includes:

Planning and intervention

Monitoring and evaluation

Management of Food and Nutrition Programs and Services – 21 percent of exam. This includes:

Human resource management

Marketing and public relations

Quality management and regulatory compliance

Foodservice Systems – 13 percent of exam. This includes:

Procurement, production, distribution and service
Once you have completed the exam, you will receive a printed score report immediately. The examination is scored on a scale of 1 to 50, with the minimum passing scaled score at 25. If you pass the examination, you will receive information regarding your new RD/RDN credential via email within two weeks. If you fail the examination, you must reauthorize to test again. You will be allowed to retest 46 days after failing the examination.
Important Note
Alternatively, if you wish to become a Nutrition and Dietetics Technician, Registered (NDTR), also known as a DTR, you may either complete an ACEND-accredited DTR program (usually an associate degree), or a bachelor's degree in any field and a DPD program. A DI is not needed in this case order to qualify to take the CDR DTR exam. Read more about becoming a NDTR/DTR here.