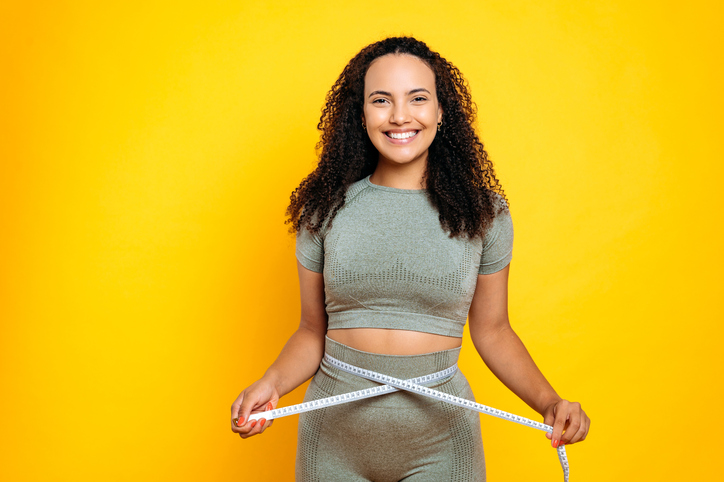 The word "nutritionist" may be used to describe a person who has received the credentials of Registered Dietitian Nutritionist (RDN) from the Commission on Dietetic Registration (CDR). It may also describe someone who does not have those credentials, but has completed advanced education, has other credentials, or is not credentialed. As we have already discussed in these pages, the usage of the term "nutritionist" varies from state to state and is dependent upon each state's rules and regulations.
Depending upon their credentials, and based on the state in which they practice, a nutritionist may be authorized to offer many different services. They may work with patients who have a variety of health conditions and issues, including, but not limited to, eating disorders, cancer, chronic illnesses, and a desire or need to lose weight.
RDNs, who are often referred to simply as dietitians or nutritionists but are technically registered dietitian nutritionists, are certified by a national body, the CDR, under the auspices of the Academy of Nutrition and Dietetics. Their scope of practice typically includes being able to help others lose weight. A nutritionist is not a dietitian, but a dietitian is always a nutritionist.
In states in which nutritionists must be licensed or certified to practice legally, the authorization to help others lose weight is usually written into the state's rules and regulations for their scope of practice. In other states in which nutritionists need no licensure or certification, they may offer any services they wish, including helping others to lose weight.
Here, we will discuss what types of nutritionists can help patients lose weight, and how they may do so.
Can a Registered Dietitian Nutritionist (RDN) Help Me to Lose Weight?
The Academy of Nutrition and Dietetics (AND) sets the scope of practice for credentialed registered dietitian nutritionists (RDNs). This is why would-be RDNs must meet educational, examination and experiential requirements before they are conferred the RDN credential. The AND requires all credentialed RDNs to maintain their registration with the CDR by completing 75 hours of continued education every five years.
Each RDN has their own individual scope of practice, based upon their interests, education, state licensure and practice acts. Additionally, the CDR offers an Obesity and Weight Management Certification, for those who have already been RDNs for at least two years, have documented a minimum of 2000 hours working in obesity and weight management, and pass an examination.
RDNs need not be Board-specialty certified in obesity and weight management, however, in order to help others lose weight. RDNs are authorized to provide what is known as medical nutrition therapy for weight loss. Under medical nutrition therapy, RDNs will work with patients to develop a nutrition plan and help them to lose weight. The steps that an RDN typically takes to do so include:
Evaluating a patient's current eating habits. This may be done by having patients keep a food diary of everything they eat and drink before meeting with the RDN for the first time.
Suggesting new nutrition goals and lifestyle changes to help the patient lose weight. This may include making better food choices, reading food labels, understanding how many calories to eat daily, teaching portion sizes, and increasing the patient's activity level.
Meeting with the patient several times, performing weight and measurement checks and following the patient's progress.
Medical nutrition therapy can help patients to lose one to one-and-a-half pounds per week, on average. Sometimes, hearing from a trained professional, such as an RDN, what foods you should avoid and what you should eat more of, as well as learning correct portion sizes, can trigger a switch in the brain to help you to lose weight more easily. Just like all weight loss plans, however, medical nutrition therapy only works if a patient is committed to it and puts effort into making it work.
One of the advantages of choosing an RDN and medical nutrition therapy in order to lose weight is that the service might be covered by your health insurance. There are other types of nutritionists you may see for weight loss, however, and we will discuss these below.
Can a Certified Nutrition Specialist (CNS) Help Me to Lose Weight?
The American Nutrition Association (ANA) offers a Certified Nutrition Specialist (CNS) certification to qualified individuals through their Borad for Certification of Nutrition Specialists. In order to become a CNS, a nutritionist must have a graduate degree and at least 1000 hours of supervised practice, and pass a credentialing examination. They must also complete continuing education every five years to maintain this credential.
Even with this credential, however, a nutritionist must still practice following the laws of the state(s) in which they offer services, in regards to who is authorized to help others to lose weight. In some states, only RDNs are authorized to practice nutrition counseling, including weight loss counseling. In others, a CNS may provide nutrition counseling. Check the status of your state's regulation of nutrition practice here to determine (link to our page or to the CDR page here https://theana.org/advocate)
A CNS may also pursue specialty certifications that give them further clout when providing weight loss services to clients. This includes the Certified Ketogenic Nutrition Specialist (CKNS) certification. This certification requires having an advanced degree (or a person who already holds the CNS credential), completion of the ANA's Ketogenic Nutrition Training Program, completing experience requirements, and passing an examination. This credential is maintained through completion of continuing education requirements every five years. A ketogenic diet, which involves consuming a low amount of carbohydrates and replacing them with fat, may be appropriate for certain people who want to lose weight, and a CKNS is a well-trained specialist in this area.
Can a Certified Clinical Nutritionist (CCN) Help Me to Lose Weight?
A Certified Clinical Nutritionist (CCN) is another well-recognized credential for nutritionists offered by the Clinical Nutrition Certification Board (CNCB). To earn this credential, one must have a graduate nutrition degree, pass an examination, and maintain that certification through further training every two years.
Once again, a CCN may be permitted to provide weight loss services in certain states, based upon state regulations. Check the status of your state's regulation of nutrition practice here to determine (link to our page or to the CDR page here https://theana.org/advocate).
Can Nutritionists with Other Credentials, or No Credentials, Help Me to Lose Weight?
Many patients who are anxious to lose weight will check the credentials of nutritionists who offer their services, and, seeing letters behind someone's name, will choose that person to provide them with weight loss counseling services. Others might select a nutritionist based upon noticing an advertisement or on word-of-mouth from a health care provider, family member, or friend.
Whatever type of nutritionist you ultimately choose to provide you with weight loss services, check with your health insurance first to see if their services will be covered. If only credentialed nutritionists are covered by your health insurance, and if money is a consideration for you, you should probably choose a credentialed nutritionist. If, however, you are paying out of pocket, money is not a consideration for you, or if your health insurance will not cover weight loss services anyway, you may choose any nutritionist you desire to help you to lose weight.
This does not mean that you should just randomly pick a nutritionist's name from the internet, however. Do some research. First, check to make sure that the nutritionist offers weight loss services (most do, but some might concentrate their services in another area). Make sure that the nutritionist you choose can provide you with testimonials from former patients who have benefited from their weight loss services.
The AND provides a page to help you find an RDN in your area. The ANA provides a similar nutrition practitioner finder page. Remember, if you choose a credentialed nutritionist, you might have to pay a bit more for weight loss services, but you will be guaranteed that the nutritionist has the requisite education and experience to help you to reach your weight loss goals.