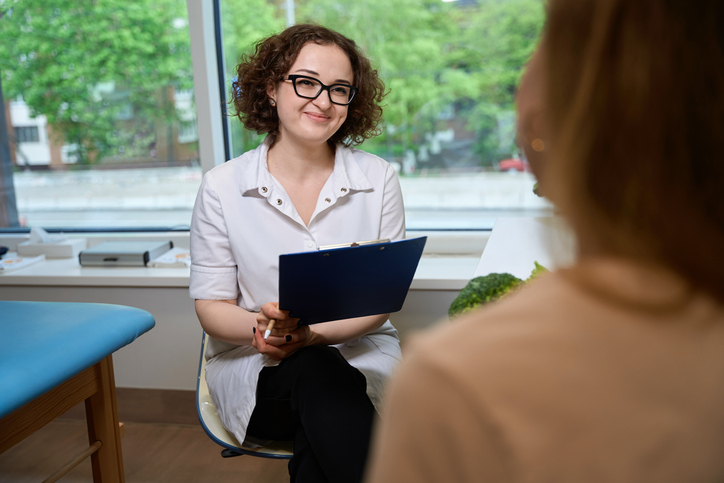 Perhaps you are drawn to a career in nutrition, but are curious as to whether you really need a degree to practice nutrition?  As we have discussed in these pages, there are many types of nutritionists practicing in healthcare today. Some nutritionist titles require you to possess a college degree, but others do not. Some may also require you to have certain credentials. Here, we will focus on how you may work as a nutritionist even if you do not possess a degree.  
What are the Licensing and Certification Requirements for Nutritionists in My State?
Before you can discover whether you can become a nutritionist with no degree, you need to know your state's licensing and certification requirements for nutritionists. Anyone can call themselves a nutritionist. The key, however, is whether your state offers "title protection" for nutritionists or has any type of regulations against calling yourself a nutritionist without a degree. While regulations are always changing, one thing remains the same: if you plan to call yourself a Registered Dietitian or Registered Dietitian Nutritionist, you must have a degree, take an exam, and receive the proper credentials (discussed further below).
When it comes to working as a nutritionist, few states have many regulations restricting practice. The Council of Holistic Health Educators maintains an up-to-date map here of states and their restrictions regarding the practice of nutrition. Check these regulations before making any decisions on whether to pursue an education in nutrition.
Which Types of Nutritionists Must Have a Degree?
One type of nutritionist that must have a degree is a Registered Dietitian/Nutritionist, or RDN. Often referred to as a Registered Dietitian, an RD/RDN must have a minimum of a master's degree as of January 1, 2024, per the Commission on Dietetic Registration (CDR) of the Academy of Nutrition and Dietetics. You cannot call yourself a registered dietitian, dietitian, or registered dietitian nutritionist anywhere in the United States unless you have the credentials RDN, which you can only earn by getting a master's degree and passing the CDR's RDN examination.
Another nutritionist credential that can only be earned by having a college degree is Certified Nutrition Specialist (CNS). Bestowed by the Board for Certification of Nutrition Specialists of the American Nutrition Association, this credential requires you to possess a graduate degree in nutrition or a clinical healthcare field and pass an examination.
One more type of nutritionist that mandates a degree is Certified Clinical Nutritionist (CCN). This credential comes from the Clinical Nutrition Certification Board (CNCB) and can only be earned by candidates who have completed post-graduate education in clinical nutrition and passed an examination.
Which Types of Nutritionists Need No Degree?
There are many types of nutritionists that can work without degrees. Once again, you must check the laws and regulations in your state as to whether you may call yourself a nutritionist without having certain credentials.
You may work as a nutritional consultant or a nutrition coach without a degree, or with a certificate from a private certification program. Many of these professionals are trained in alternative medicine and, because they are not regulated by a body such as the AND, they need not have a college degree.
Some examples of other nutrition credentials that do not require a degree, but may require private certification, include, but are not limited to:
NESTA Certified Sports Nutrition Specialist – The National Exercise and Sports Trainers Association (NESTA provides the NESTA Certified Sports Nutrition Specialist credential to qualified individuals. In order to qualify, you must complete online studies and pass a certification examination. Tuition for the program averages $500, and as the program is self-paced, you can complete it in your own time. Courses cover topics such as chemistry, biology, physiology, understanding micronutrient requirements for athletes, and performance and recovery. Once you become certified, certification is for life, with no recertification required.
ISSA Nutritionist – The International Sports Sciences Association (ISSA) provides the ISSA Nutritionist credential to those who complete online coursework and pass an examination. Tuition for this program averages $650, and it can be accomplished in your own time, at your own pace. Courses are on topics such as macronutrients, micronutrients, lifestyle changes, product labels, dietary guidelines and applications, and the business of nutrition coaching.
AFPA Nutritionist– The American Fitness Professional Association (AFPA) offers a variety of nutritionist certifications through online study and examination.
Their AFPA Holistic Nutritionist Certification is available for an estimated tuition of $1050. The online program is self-paced and can be completed in six months or less. Topics covered include introduction to holistic nutrition practice, metabolism and nutrition, nutrition in the life cycle, and holistic nutrition assessment and education.
The AFPA Autoimmune Holistic Nutrition Specialist Certification is also available through online study, at an estimated tuition of $800. It is also self-paced and can be completed in six months or less. Topics covered include fundamentals of immune function, causes of autoimmunity, basics of autoimmune disease, and holistic lifestyle approaches and strategies.
NASM Nutrition and Fitness Coach – Offered through the National Academy of Sports Medicine (NASM), this bundle includes Certified Personal Trainer (CPT) and Certified Nutrition Coach (CNC) certifications at a tuition of $1700. The self-study online courses can be completed in one year. You must recertify both credentials every two years through continuing education and examination. Nutrition courses in the CNC program include evidence-based nutrition and practice, energy balance and metabolism, nutrient timing, supplements, and micronutrients.
Where Can I Work as a Non-Degreed Nutritionist?
Once you have a nutritionist certification in hand, you should have no trouble finding employment. Non-degreed nutritionists work in a variety of settings, including, but not limited to, medical centers, fitness centers, schools, private practice, and rehabilitation centers. Below we will explore some of the most recently advertised jobs for nutritionists that do not require a degree.
What Salary Can a Non-Degreed Nutritionist Expect?
Salaries for non-degreed nutritionists vary depending upon location, work setting, and the work performed. Your salary is also dependent upon your certification(s) (remember, you can have more than one certification to boost your marketability and salary potential) and experience. Some examples of recently posted jobs for non-degreed nutritionists that show the types of salaries being offered nationwide include:
Health Coach–Loudon Medical Group, Ashburn, VA – $20 to $25/hourly

One year of health coaching and/or health education experience preferred but not required

Training in nutrition and coaching necessary

Sustainability and Nutrition Rep – Full Circle, Boise, ID – $31,200 to $88,500/yearly

High school education required

Temporary summer position

Health & Wellness Specialist – 4Ever Young Anti-Aging Solutions, Falls Church, VA- $18-$80/hour

High school education required

Sales and customer service experience preferred

Nutrition Program Associate – University of Missouri, Missouri- $17-$18/hourly

Nutrition training/certification preferred

Food & Nutrition Assistant – Children and Families First, Dover, DE – $29,500 to $37,400/yearly

High school diploma required

Training/certification in nutrition preferred