The Delaware Board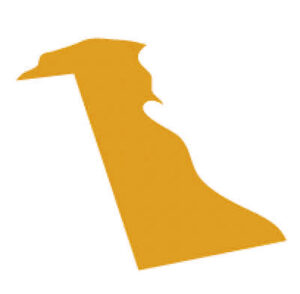 of Dietetics/Nutrition licenses persons who wish to become nutritionists in Delaware. Although the Board uses the terms dietitian and nutritionist interchangeably, it is clear that anyone who calls themselves a nutritionist in Delaware must meet certain criteria, and, therefore, must have a license. Non-licensed nutritionists are not permitted to refer to themselves as "nutritionists" in the state of Delaware.
Just as is true in other states (see Becoming a Licensed or Non-Licensed Nutritionist in Alabama), in Delaware, there is no difference made between dietitian and nutritionist. Both terms refer to a person who engages in providing nutrition services. Licensed nutritionists must complete requirements similar to that of a registered dietitian in the state of Delaware.
Here, we will discuss how to become a licensed nutritionist in Delaware, and whether non-licensed nutritionists may practice in the state. 
What Education and Experience Must a Licensed Nutritionist Have in Delaware?
In order to become a licensed nutritionist in Delaware, you must meet qualifications set forth by the Delaware Board of Dietetics/Nutrition. This includes education and experience, as outlined below.
You must have at least a bachelor's degree with a major in a field such as human nutrition, nutrition education, food and nutrition, dietetics, or food systems management. You must also complete a documented supervised practice experience consisting of at least 900 hours that has been supervised by a registered dietitian. 
Another way to fulfill the educational and experiential requirements of becoming a licensed nutritionist in Delaware is to become a registered dietitian through the Commission on Dietetic Registration (CDR). That is explained in further detail in this article (Becoming a Registered Dietitian in Delaware).
What Other Requirements Must I Meet in Delaware to Work as a Licensed Nutritionist?
In addition to meeting Delaware's educational and experiential requirements for licensure as a nutritionist, you must also pass an examination. If you want to be known as a registered dietitian/registered dietitian nutritionist, this examination will be the CDR's Registration Examination for Dietitians (link to exam article). This is known as applying for licensure through CDR registration.
If you have fulfilled the education/experience requirements of Delaware as listed in the second paragraph under the Education/Experience section above, you must pass another examination. This is known as applying for licensure by examination. The other examination mentioned in Delaware's Dietitian Nutritionist Licensure Act is the Certified Nutrition Specialist (CNS)examination administered by the Board for Certification of Nutrition Specialists of the American Nutrition Association. In order to take this exam, you must have a master's degree or higher, which must include courses in nutrition, biochemistry, physiology and anatomy, clinical or life sciences, and behavioral science; as well as 1000 hours of supervised practice. 
Once you have fulfilled education, examination and experience requirements, you must apply online through the state's DELPROS system. You must send official school transcripts and a Supervised Practice Examination Assessment form from each of your supervisors of your practice experiences, documenting that you have completed the necessary education and experience. Additionally, results of any examinations you have passed must be sent. You must also pay the licensing fee of $233 online. 
When you receive your license, you may officially refer to yourself as a licensed nutritionist in Delaware. Your license is renewable on odd years, by filling out an online application and paying a renewal fee. You must also document that you have completed 30 hours of approved Continuing Professional Education during the licensure period. 
Can Non-Licensed Nutritionists Legally Practice in Delaware?
Delaware law says that all dietitians and nutritionists must be licensed in the state in order to legally practice. If you do not intend to refer to yourself as a nutritionist, however, you may technically practice without a license. This may include herbalists, retailers or others who do any of the following:
Make lifestyle recommendations
Market, distribute, sell foods, dietary supplements, etc.
Recommends, advises or furnishes true information about herbs, vitamins, dietary supplements, foods, etc. 
You may also be a religious practitioner who provides nutritional care according to religious tenets, without a license, as long as you aren't calling yourself a nutritionist. 
Additionally, if you are working in a general program of instruction for weight control, you need not be a licensed nutritionist, as long as that program has been approved in writing by a registered dietitian or licensed physician. If you are working for the federal or state government, you may also provide nutrition and dietetic therapy without a license in Delaware. 
Make sure that if you do plan to work as a non-licensed nutritionist in Delaware, you do not call yourself that. You cannot advertise that you are assessing nutritional needs of individuals or groups, or hold yourself out as a nutritionist of any sort – even a non-licensed one. 
Can Non-Licensed Nutritionists Find Employment in Delaware?
Again, as long as you are not calling yourself a nutritionist, even a non-licensed one, if you have education in nutrition and dietetics, you should be able to find work in Delaware without a license. The jobs will not necessarily be posted as calling for nutritionists, as you can see from the sample openings below: