The Texas Dietitians Advisory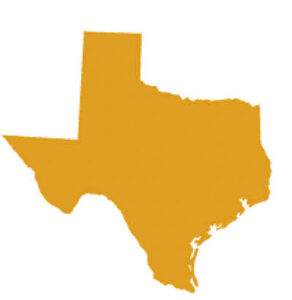 Board carries the responsibility of regulating the dietetic profession in Texas. They establish a code of ethics for the state's dietitians, establish the qualifications and fitness of applicants for licenses, and request and receive assistance from other state agencies or educational institutions. Licensed dietitians in Texas are permitted to use the titles "licensed dietitian," "registered dietitian," and the initials "L.D." and "R.D."
Registered dietitians in Texas enjoy competitive salaries and varied work environments. They may work in long term care facilities, medical centers, clinics, outpatient settings, and in private practice, just to name a few of the many milieux in which they can be found. If becoming a licensed and registered Texas dietitian appeals to you, read on for information on how to turn your dreams into reality. 
Education for Texas Registered Dietitians
The Texas Occupations Code, Chapter 701, states that you must have a minimum of a bachelor's degree in food systems management, food and nutrition, human nutrition, nutrition education, or dietetics in order to become a licensed, registered dietitian in Texas. However, the Commission on Dietetic Registration (CDR), the nationwide organization responsible for registering dietitians across the U.S., is changing their degree requirement to a master's degree as of January 1, 2024. Your degree must come from a university/college dietetics program holding accreditation through ACEND, the Accreditation Council for Education in Nutrition and Dietetics. A listing of ACEND-accredited institutions in Texas may be found here. Being such a large state, Texas has 23 accredited dietetic education programs as of October 2022 (not including Dietetic Internships). These programs are presented in the following formats: 
Coordinated Program in Dietetics (CP)- CPs are comprehensive programs, including courses and a minimum of 1000 hours' supervised practice, culminating in an undergraduate or a graduate degree.
Didactic Programs in Dietetics (DPD)- DPDs offer students just the coursework required in a dietetic program, not the practice. If you take a DPD, you must also take a Dietetic Internship (DI), a complete listing of which may be found here (link to Dietetic Internships).  
Future Graduate Program (FG)-FGs are comprehensive graduate programs combining coursework and a minimum of 1000 hours of supervised practice, culminating in a graduate degree. 
Examinations for Texas Registered Dietitians
Once you have completed your dietetic education/experience, you will be ready to take the CDR's Registration Examination for Dietitians. Someone from your school will provide you with the Registration Examination for Dietitians Handbook for Candidates. This information is vital to making the most of your examination experience. It will also detail how you register online through Pearson VUE to take the test and pay the $200 exam fee. Texas Pearson VUE testing centers include Abilene, Amarillo, Austin, Arlington, Bryan, Midland, Waco, Lubbock, Shavano Park, Dallas, Hurst, Carrollton, Tyler, and San Antonio. You will find out whether you passed at the conclusion of the test. If you do pass, you must wait until the CDR mails your registration card to you, some weeks after taking the exam, before moving to the next step.
You must also pass the Texas Jurisprudence Exam before beginning the licensure process. This is based on the state and federal laws, rules and regulations applying to the licensed dietitian practice. You must present evidence that you have passed this exam when you apply for a license. Register here to take the exam. 
Licensing for Registered Dietitians in Texas
You may apply online or by mail for a dietitian license in Texas. The fee of $108 must be paid at the time of application. You will submit a copy of your CDR registration card and proof that you have passed the Texas Jurisprudence Examination with your application. 
Once you have your dietitian license, it is valid for two years, at which time it must be renewed. You must log 12 hours' continuing education during each two-year licensing period to renew your dietitian license in Texas. Approved continuing education providers include the CDR and any accredited university or college. Examples of approved continuing education activities may be found here. Don't forget to renew your CDR registration every five years, and complete 75 hours' continuing education during that period as well.
Salaries of Registered Dietitians in Texas
The U.S. Bureau of Labor Statistics notes that as of May 2021, Texas had the third-highest employment level of nutritionists and dietitians in the country, with 4460 employed statewide. They earn an annual mean wage of $64,560 and an hourly mean wage of $31.04. Dietitians working in various metropolitan and non-metropolitan areas around the state make wages higher or lower than the state averages, as you can see in this table:
| | | |
| --- | --- | --- |
| Place Name | Hourly Mean Wage | Annual Mean Wage |
| San Angelo | $32.54 | $67,680 |
| Houston/The Woodlands/Sugar Land | $32.04 | $66,630 |
| San Antonio/New Braunfels | $31.76 | $66,060 |
| Dallas/Ft. Worth/Arlington | $31.74 | $66,030 |
| Amarillo | $31.54 | $65,600 |
| Austin/Round Rock | $31.48 | $65,480 |
| Kileen/Temple | $31.41 | $65,340 |
| Waco | $31.38 | $65,280 |
| Coastal Plains nonmetro | $30.94 | $64,350 |
| Beaumont/Port Arthur | $30.83 | $64,130 |
| Corpus Christi | $30.11 | $62,630 |
| North Texas nonmetro | $29.73 | $61,840 |
| Brownsville/Harlingen | $29.68 | $61,730 |
| West Texas nonmetro | $29.58 | $61,530 |
| Tyler | $29.58 | $61,520 |
| McAllen/Edinburg/Mission | $28.98 | $60,270 |
| El Paso | $28.92 | $60,160 |
| Abilene | $28.82 | $59,940 |
| Lubbock | $28.75 | $59,800 |
| Laredo | $28.56 | $59,410 |
| Hill Country nonmetro | $28.23 | $58,720 |
| Wichita Falls | $27.90 | $58,030 |
| College Station/Bryan | $25.39 | $52,810 |
| Longview | $22.50 | $46,800 |
| Big Thicket nonmetro | $22.42 | $46,630 |
Jobs for Registered Dietitians in Texas
Registered dietitian jobs in Texas are plentiful, as the state is a vast area with many employment opportunities for credentialed individuals. Some examples of open positions, circa October 2022, are:
Clinical Dietitian – AdventHealth, Kileen
Dietitian, Clinical – Cook Children's Health Care System, Fort Worth

Wages: $73,600 to $93,200/year
Bachelor's degree essential
Master's degree preferred
Registered Dietitian and Licensed Dietitian in Texas credentials essential
Heart Saver CPR certification essential
BLS certification essential
Pediatric experience preferred

Diabetes Educator – Texas Children's Hospital, Houston

Wages: $66,100 to $83,700/year
Bachelor's degree essential
Registered Dietitian and Licensed Dietitian in Texas credentials essential
CDCES credential from Certification Board of Diabetes Care and Education essential
Two years of professional clinical experience essential

Supervisory Dietitian – US Military Treatment Facilities under DHA, Fort Hood

Wages: $79,363 to $103,176/year
Bachelor's degree essential
Registered Dietitian and Licensed Dietitian in Texas credentials essential
One year of specialized experience essential

Performance Dietitian – Bering Straits Native Corporation, Laughlin AFB

Wages: $77,900 to $98,700/year
Bachelor's degree essential
Registered Dietitian and Licensed Dietitian in Texas credentials essential
Three years of dietetic work experience essential