Even though Virginia does not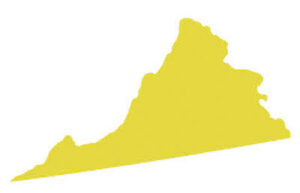 require its dietitians to be state licensed or certified, they are required to meet mandates of the Commission on Dietetic Registration (CDR) of the Academy of Nutrition and Dietetics. Furthermore, Virginia law protects the professional titles of "dietitian" and "registered dietitian." This means that you are prohibited from using these titles to describe yourself unless you have been registered through the CDR. 
Additionally, the Virginia Academy of Nutrition and Dietetics (VAND) works to shape public policy, in lieu of a state licensure requirement. One of the acts that the organization is currently supporting passage of is the Providing Urgent Maternal Protections for Nursing Mothers Act (also known as the PUMP Act). This act, if passed, would provide lactating, working mothers break time and space to express milk, and give employers flexibility to identify solutions for working, lactating mothers in their business environment. 
Becoming a Virginia registered dietitian involves meeting educational, experiential and examination mandates. If you would like to learn more about how to do this in Virginia, read on.
Education and Experience for Virginia Registered Dietitians
Those who desire working as a Virginia registered dietitian must graduate from a college dietetics program that holds accreditation through the Accreditation Council for Education in Nutrition and Dietetics (ACEND).  Virginia qualifying programs are listed here (link to Registered Dietitian Schools page). Keep in mind that, as of January 1, 2024, the CDR is changing its minimum degree requirement to a master's degree.
Accredited programs in Virginia fall into these classifications:
Didactic Program in Dietetics (DPD)– This format of program offers students just the didactic (classroom lecture) portion of the dietetic program. 
Dietetic Internship (DI) – This is a supervised dietetic experience that follows a DPD. It must be at least 1000 hours in duration. 
Graduate Program (GP)- This format of program offers the graduate courses and supervised experience, culminating in a dietetics graduate degree.
Examination for Virginia Registered Dietitians
Next, the CDR requires that you pass their Registration Examination for Dietitians. Read the Registration Examination for Dietitians Handbook for Candidates carefully, as it offers information on applying for and taking the test.
You will pay $200 online and take the test at any Pearson VUE exam center in the US or Canada. Centers in Virginia may be found in Lynchburg, Richmond, Glen Allen, Roanoke, Alexandria, Reston, Newport News, and Chesapeake. Once you have finished taking the exam, your score will be displayed on screen. If you pass, the CDR will mail your card, identifying that you are now a registered dietitian, to your home address within a few weeks. Then, you will legally be a registered dietitian, and free to practice in Virginia.  
Salaries for Virginia Registered Dietitians
The U.S. Bureau of Labor Statistics (BLS) notes that, circa May 2021, dietitians practicing in the Commonwealth of Virginia earned an hourly mean wage of $30.53 and an annual mean wage of $63,500. Those working in various parts of the state may earn higher or lower salaries than these averages. For example, Richmond dietitians earn an average of $30.20 per hour or $62,810 annually. Dietitians in Roanoke earn $29.43 hourly and $61,220 annually. Those practicing in the Virginia Beach/Norfolk/Newport News area earn $29.02 on average per hour and $60,370 per year. Southwest Virginia nonmetropolitan area dietitians earn an hourly mean wage of $28.01 and a corresponding annual mean wage of $58,250. Those in the Southside nonmetropolitan area average $27.81 hourly and $57,840 annually. Charlottesville area dietitians make $26.86 per hour and $55,870 per year. Dietitians working in the Lynchburg area earn an hourly mean wage of $26.48 and an annual mean wage of $55,070.
Employment Opportunities for Virginia Registered Dietitians
Registered dietitians in Virginia should find ample opportunities for employment statewide, if the online classified job postings are any indication. Here is a recent example of job openings for registered dietitians across the Commonwealth of Virginia:
Performance Nutritionist/Dietitian – Washington Soccer Properties, Leesburg

Wages: $60,000-$76,000/annum
Bachelor's degree in nutrition science or dietetics required; Master's degree preferred
Two years of experience in sports dietetics required
Experience working with female athletes required
Registered Dietitian status required

Early Childhood Health and Nutrition Specialist – Fairfax County Public Schools, Fairfax

Wages: $58,400-$74,000/annum
Bachelor's degree in nutrition, dietetics or relevant field required
Two years of progressive professional social services experience required
Prefer candidates with experience providing nutrition or health services to young children from birth to age five
Registered Dietitian status required

Registered Dietitian Nutritionist – Kaiser Permanente, Woodbridge

Wages: $77,700 – $98,300/annum
Bachelor's degree in nutrition, dietetics or relevant field required
Three years of dietitian experience working with individuals and groups required
Registered Dietitian status required
Advanced certification preferred
Bilingual preferred
Dietitian licensure in Maryland and DC preferred

Registered Dietitian/Nutritionist – The Rector & Visitors of the University of Virginia, Charlottesville

Wages: $45,500-$57,500/annum
Bachelor's degree in nutrition, dietetics or relevant field required
Two years of dietitian experience required
Registered Dietitian status required 

Registered Dietitian/Certified Diabetes Care and Education Specialist – Ryse Health, Arlington

Wages: $46,400 – $58,500/annum
Bachelor's degree in nutrition, dietetics or relevant field required
Prior experience required
Registered Dietitian status required
Certification as a Certified Diabetes Care and Education Specialist (CDCES) required