In 2009, Oregon passed the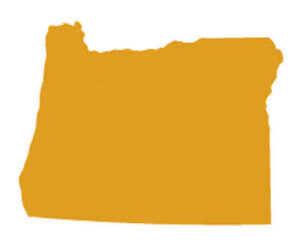 Menu Labeling Act. Its goal was to provide consumers with basic nutrition information about prepared food sold at chain eateries. As of January 1, 2010, any restaurant in Oregon with 15 or more nationwide outlets must provide nutritional information regarding their menu items' calories, saturated fat, trans fat, carbohydrates, and sodium. The passage of the Menu Labeling Act was a step forward in caring for the nutrition of Oregonians.  
The Nutrition Council of Oregon also plays a large part in promoting good nutritional habits in the state. This group of nutrition professionals come together, from public health care, academia, research, food and nutrition programs, and non-profit organizations, to promote health and nutrition in Oregon.
Oregon is known as a haven for alternative, holistic healthcare and their practitioners. It is home to all sorts of alternative educational institutions providing certificates, degrees and diplomas in naturopathy, holistic nutrition, acupuncture, massage and chiropractic, just to name a few popular disciplines there. Oregon was the first state to adopt a law prohibiting insurers from discriminating against alternative health care providers who are operating within their scope of practice. 
In keeping with its reputation for alternative, holistic medicine, Oregon does not mandate licenses for nutritionists, just for registered dietitians. This does not mean, however, that nutritionists may not practice in the state. As of October 2022, as long as non-licensed nutritionists do not call themselves dietitians, licensed dietitians or LD's, they may practice nutrition. This goes along with the state's welcoming attitude towards alternative health care practitioners, of which unlicensed nutritionists make up a large part.
If you have an interest in becoming an Oregon unlicensed nutritionist, please keep reading.
Schooling for Unlicensed Nutritionists in Oregon
Because unlicensed nutritionists do not need to fulfill any requirements for licensure or subjugate themselves to any regulation, they need not obtain any specific educational credentials. However, it is difficult to work in the field of nutrition without some nutritional education. The following are just a few examples of some of the many opportunities for education in nutrition in Oregon, if you'd like to become an unlicensed nutritionist there:
Bachelor of Science in Nutrition and Health Sciences, Nutrition Science Track – Oregon State University, Corvallis
Bachelor of Science in Nutrition – Oregon State University, Corvallis
Certificate in Holistic Nutrition Counseling – American College of Healthcare Sciences, Portland
Certificate in Nutrition- American College of Healthcare Sciences, Portland
Master of Science in Nutrition – National University of Natural Medicine, Portland
You could elect to choose any of these educational programs, or none of them. The choice is completely up to you, as Oregon is welcoming to nutritionists and other alternative health care practitioners of all shapes, sizes, and educational levels.
Certification for Unlicensed Nutritionists in Oregon
Certification, like education, for unlicensed nutritionists in Oregon is a personal choice. You may choose from many different professional certification options, or decide not to become certified. Potential certifications that unlicensed nutritionists in Oregon have pursued include, but are not limited to: 
BCHN- Board Certified Holistic Nutritionist, National Association of Nutrition Professionals – Attaining this credential involves completing 500 hours of experience in holistic nutrition and passing an examination
CNS- Certified Nutrition Specialist, Board of Certification for Nutrition Specialists – Attaining this credential requires holding a minimum of a master's degree in nutrition, completing 1000 hours of supervised nutrition experience practice, and passing an examination.
SNP- School Nutrition Programs, Oregon Department of Education – This credential is often necessary if you wish to work in school nutrition programs throughout the state.
ISSA Sports Nutritionist – International Sports Sciences Association – This certification is obtained through completion of online coursework and passage of an examination.
Jobs for Oregon Unlicensed Nutritionists 
At most times in Oregon, there is a myriad of available positions for unlicensed nutritionists advertised. You may choose to work on a contracted or freelance basis, open your own business, join with other practitioners in a group practice, or accept a position such as the ones listed below, available in Oregon as of October 2022:
Nutrition Consultant – My Fit Foods, Lake Oswego

Salary: $50,000 yearly
Bachelor degree in health and exercise science, nutrition or a related field required
Nutrition coaching certification preferred

Nutrition Services Supervisor – Klamath County School District, Klamath Falls

Salary: $86,000 yearly
Bachelor degree in foods and nutrition or a related field preferred
Three to five years of nutrition services supervisory experience preferred

Fitness and Nutrition Advisor – One Peak Medical, Redmond

Salary: $18 to $25 hourly
High school diploma required, Bachelor's degree in nutrition or a related field preferred
Previous diet and nutritional coaching experience required
Certified Personal Trainer preferred

Nutrition and Food Equity Program Manager – Familias en Accion, Portland

Salary: $60,000 to $65,000 yearly
Bachelor's degree in nutrition preferred
Spanish speaking ability required
Driver's license required
Three years of program management experience preferred

Community Outreach Rep, Sustainability and Nutrition – Full Circle, Portland/Willamette

Salary: $31,852 to $88,283 yearly
High school diploma required
Experience in health, wellness or nutrition preferred
Also here is some useful information on Becoming a Registered Dietitian in Oregon.